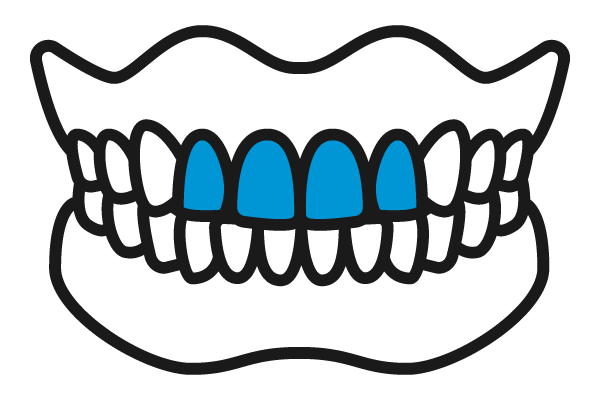 Some dental patients may suffer from more than one missing tooth, or have a large gap in their teeth with no neighbouring teeth to anchor a more conventional bridge onto.
In such cases, dental implants can be used in the same way as when a single tooth is replaced.
Dental implants can be used to replace the root of the original teeth and used as an anchor to attach an aesthetically accurate dental bridge.
Dental implants can also be used to replace missing front teeth where patients have had to have these removed or to replace missing back teeth to make chewing and eating much easier.
Are You Considering Dental Implants?
Book a FREE CONSULTATION and take your first step towards a happier, healthier smile.
Your initial visit will allow you to look around the clinic, meet the team, and discuss any concerns you may have about dental implants with one of our experienced dental implant surgeons.