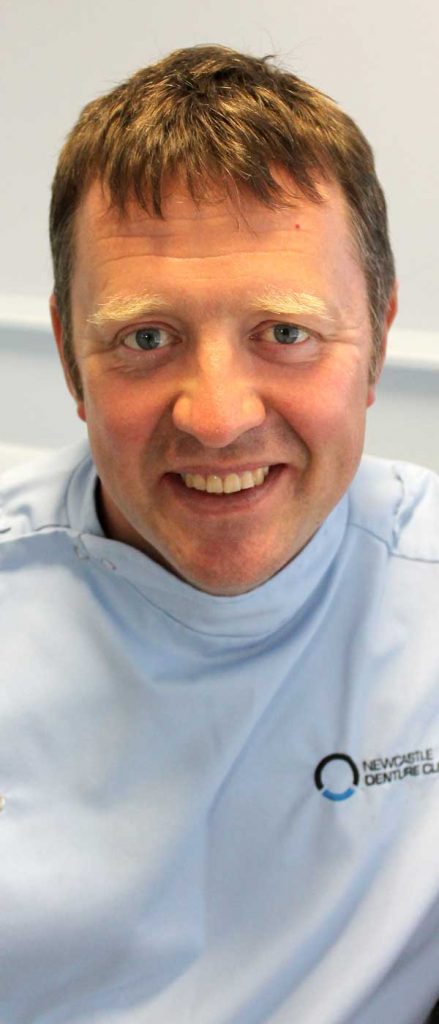 Simon Owen

 RDT Dip Cdt RCS (Eng)
Clinical Dental Technician
General Dental Council Registration Number: 164114
Simon Owen has been making dentures for over 20 years. He gained his initial Dental Technology qualification in Manchester in 1993 and has gone on to run his own successful dental laboratory since then producing a range of full and part dentures, and now a dental implant service.

To further his career and allow him to help patients personally with his skills, Simon embarked on a rigorous two and a half years clinical course in March 2006, involving distance learning, weekend courses and intensive practical assessments in Toronto, Canada following which he was awarded with a diploma in Clinical Dental Technology.
Simon then went on to successfully achieve a separate diploma in Clinical Dental Technology in October 2008 from the Royal College of Surgeons, which has allowed him to register with the General Dental Council and work directly with patients.
Drawing on his wealth of knowledge Simon can now personally assess each individual patient's features, their facial profile and smile and how they talk. By discussing and seeing first hand any existing problems and utilising his specialised training and experience, he works alongside his team of dental implantologists to create dentures and missing teeth solutions with optimum fit, appearance and comfort.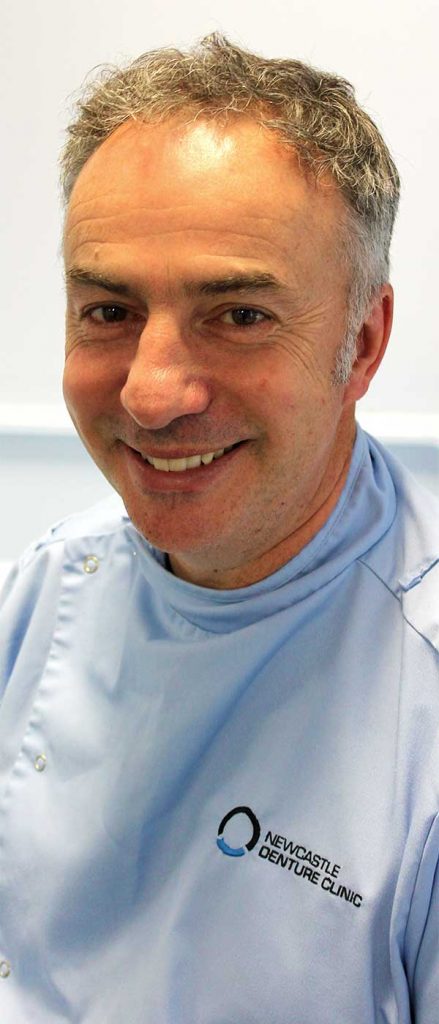 Neil Sampson

MFGDP(UK) 2000, BDS Birm 1985
Dental Implant Surgeon
General Dental Council Registration Number: 60624
Neil joined the team at Newcastle Dental Implant Clinic in 2013, he has extensive intra oral dental implant experience and has been placing dental implants since 1999. Neil also has many years' experience of advanced restorative and aesthetic dental treatments and is a member of the Association of Dental Implantology.
Neil has been treating patients under Conscious Sedation since 1987. Conscious Sedation is a fantastic technique for patients who are anxious or nervous about visiting the dentist and can be used alongside all types of dental implant treatments. Conscious Sedation relaxes the patients so they can undergo dental treatments without fear and worry and helps to put them at ease while we perform life changing dental implant treatments.
Are You Considering Dental Implants?
Book a FREE CONSULTATION and take your first step towards a happier, healthier smile.
Your initial visit will allow you to look around the clinic, meet the team, and discuss any concerns you may have about dental implants with one of our experienced dental implant surgeons.