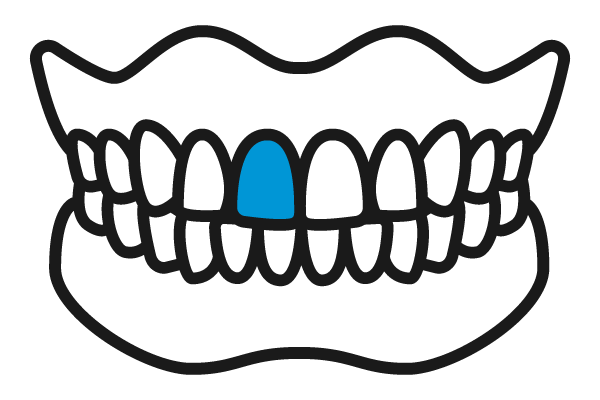 A dental implant can have many benefits for the replacement of a single missing tooth over the more traditional option of a dental bridge.
Unlike a dental bridge, a dental implant has little impact on the health of other teeth and looks and performs like a natural tooth.
In dental bridge treatment the common practise is for adjacent teeth to be ground down in order to support the cemented bridge, this is not the case with a single dental implant as the implant anchors the tooth into the jaw bone, not your other teeth.
The dental implant is inserted into the jaw bone to replace the tooth root, meaning that the bone remains better preserved. With a dental bridge the bone that previously surrounded the tooth can begin to deteriorate.
A single dental implant will integrate with your jawbone, helping to keep the underlying bone healthy and free from deterioration. For more information on how a dental implant can help replace a single missing tooth please contact us.
Are You Considering Dental Implants?
Book a FREE CONSULTATION and take your first step towards a happier, healthier smile.
Your initial visit will allow you to look around the clinic, meet the team, and discuss any concerns you may have about dental implants with one of our experienced dental implant surgeons.