Dental implants are small titanium screws that are used to replace the root of your own natural teeth.
Dental implants can be used to anchor an aesthetically natural upper or lower denture where normal adhesive secured dentures are causing you issues.
The natural function of real teeth can be regained by the use of an implant retained denture.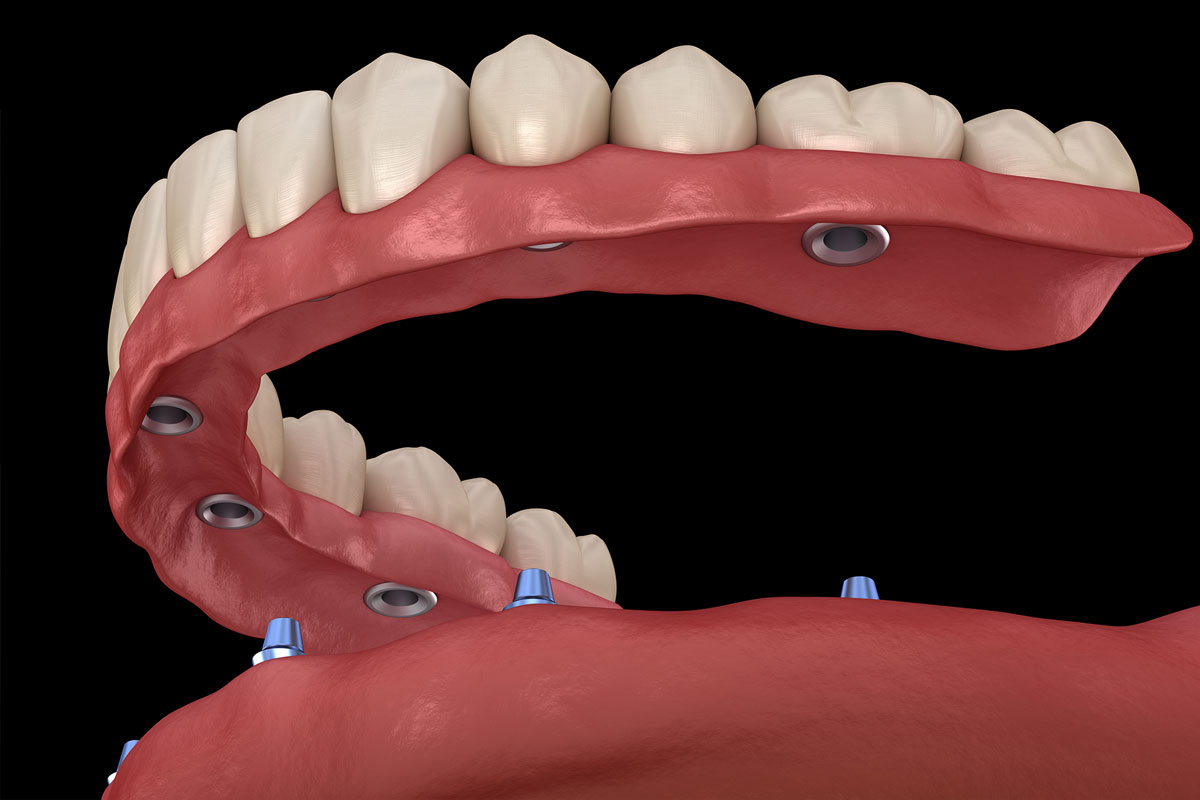 Dental Implant Retained Dentures
A Solution to Loose-fitting Dentures
Patients who have full or part dentures will be pleased to know that dentures can now be secured by dental implants providing a massively improved solution over traditional removable dentures.
Implant retained dentures mean there is no need for adhesives, pastes, sticky gum, or powders as the dentures are held securely in place by dental implants anchored to the patient's jaw bone.
Your tailor-made dental implant consultation
A free dental implant consultation is carried out giving us the opportunity to meet you and to discuss any dental concerns you may have.
During your assessment, we may take 2D and 3D radiographs to help us assess your suitability for a dental implant retained denture.
Once your assessment is complete you will be provided with a personalised treatment plan to take away which outlines everything which has been discussed.
Your treatment plan will include information about how many appointments you will require plus a clear breakdown of any financial investment involved.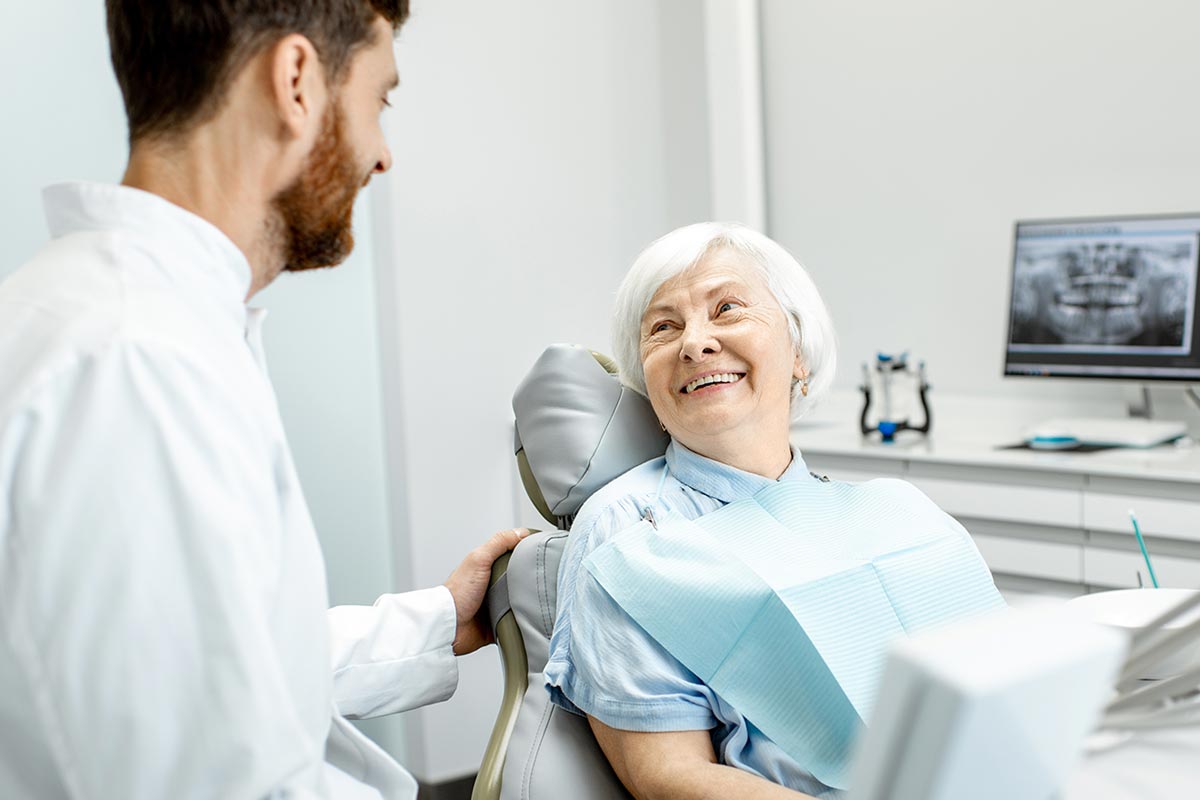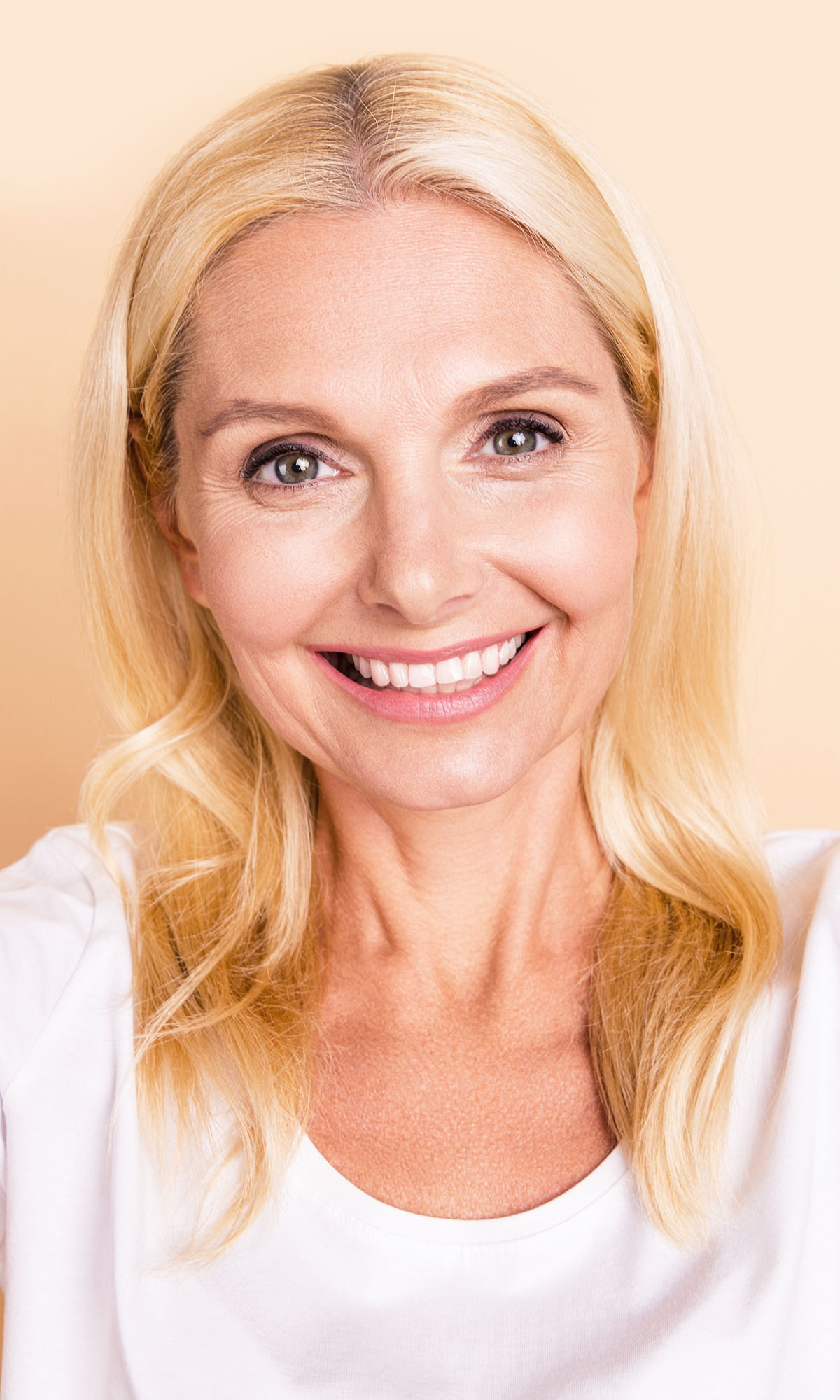 Your dental implant journey begins
The second step of your treatment journey will see the gentle preparation of your mouth and the placement of your dental implants.
Once placed, impressions of your new implants and mouth will be taken to allow our dental technicians to design your custom-made denture.
Before leaving the clinic you will be fitted with a temporary denture until your implants have healed and your denture is ready a few months later.
Preparing for your new denture
It is important that you maintain a good level of oral health whilst your dental implants heal and bond to your natural bone, a process that takes up to 3 months.
Your temporary denture will act as a sample of how your final teeth will look. It will also record useful information for our Dentists and Technicians and show how you are adjusting to your new teeth and smile, highlighting any potential alterations that may be required.
Start to smile again with your newly restored dream smile
Once your implants have bonded you will be ready to receive your new teeth. During this final stage, any required changes can be made to the fit of your denture so that it delivers the best results cosmetically and functionally.
Newly restored teeth still require love and attention so it is still important to visit our dental hygienist regularly and to have a yearly review to ensure your dental implant health is maintained.
We will also give you all the best tips and after-care advice to ensure you have the best home care routine to look after your dental implants effectively.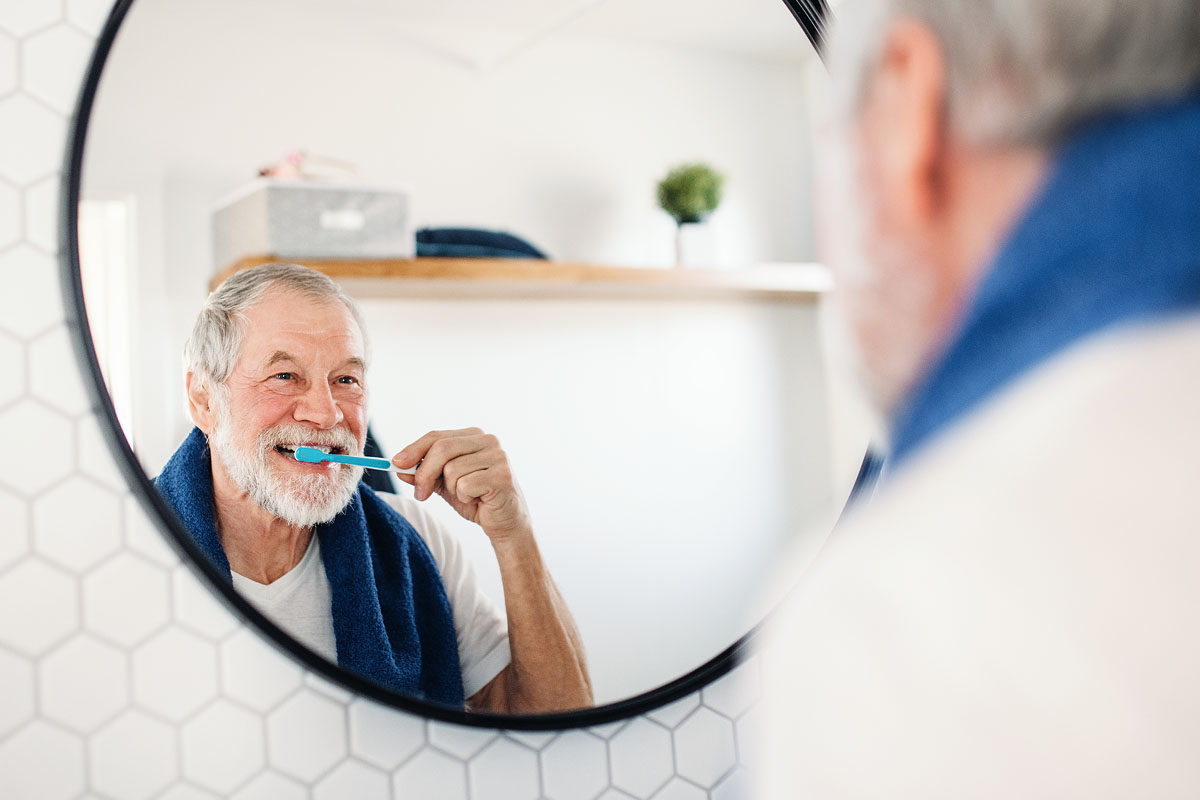 DENTAL IMPLANT RETAINED DENTURE GALLERY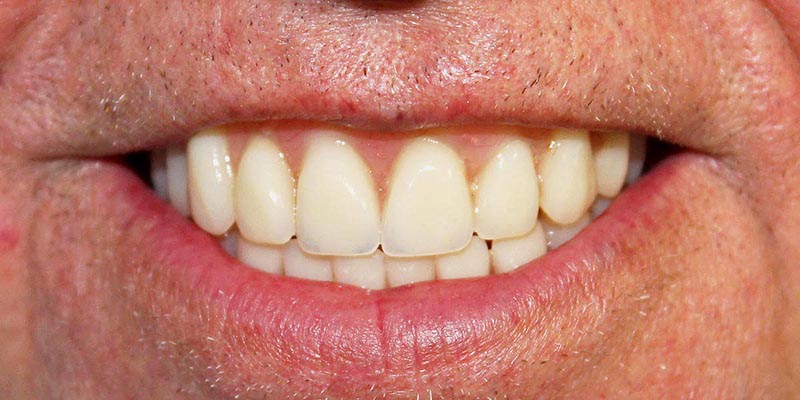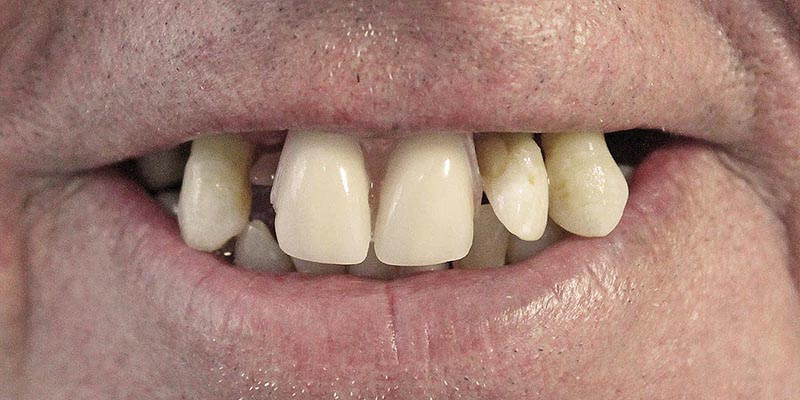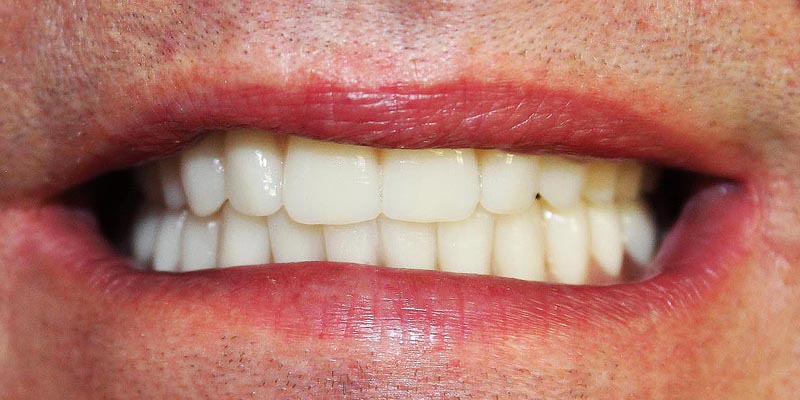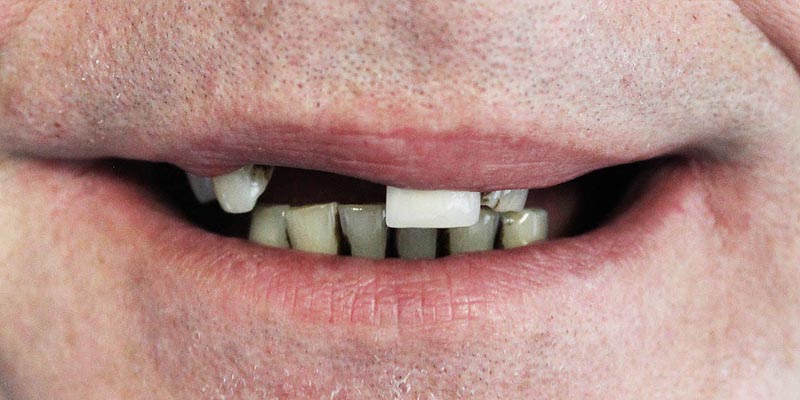 Championing Excellence in Dentistry
Arrange a no obligation phone consultation
Its the best way to tell us about your dental goals and ask any questions you may have about the range of dental treatments we offer here at the clinic.
"Helping people achieve their dental goals is the most rewarding part of my job.
"Your dental journey is all about you and together we can achieve the results you deserve.
"I am your first point of contact for all questions big or small and am committed to you and your journey with us."
Emily Bearpark, Treatment Coordinator
Ready to start your journey?
All we need is a few simple contact details
By completing the following form Emily will arrange to give you a call at a time which suits you best.
We will not share your details with anyone and your privacy is our utmost priority.