Silver amalgam fillings are the traditional method used by dentists to help fill dental cavities. Amalgam fillings are a combination of metals bonded together with mercury, with a dark metallic, unnatural looking appearance.
We prefer to offer our patients a range of alternative solutions using the latest composite materials, and dental filling techniques, to create dental fillings which have a more natural appearance and provide a more aesthetically pleasing result.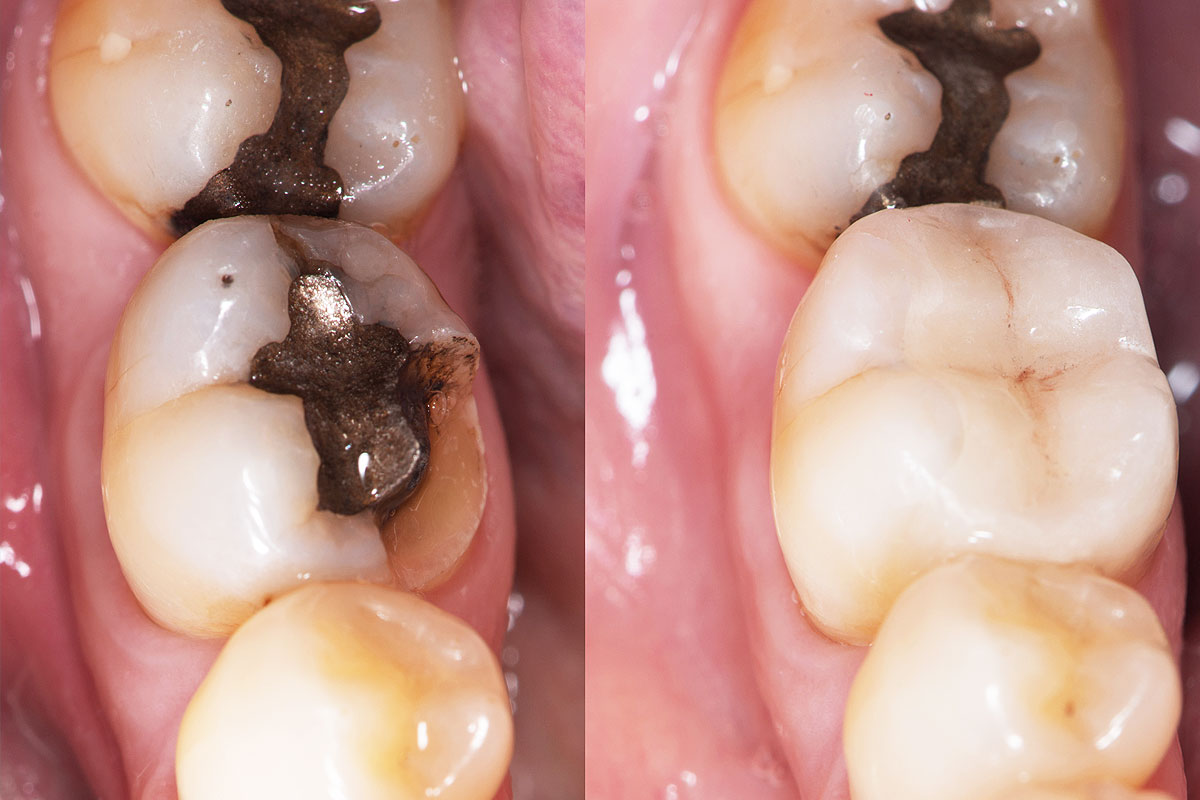 Composite fillings provide strength and durability and the material used can be carefully selected to perfectly match the colour of any neighbouring teeth.
Once the tooth has been prepared, the composite material is carefully moulded into place. When happy with the appearance, the dentist can set the material almost instantly with an ultra-violet (UV) light.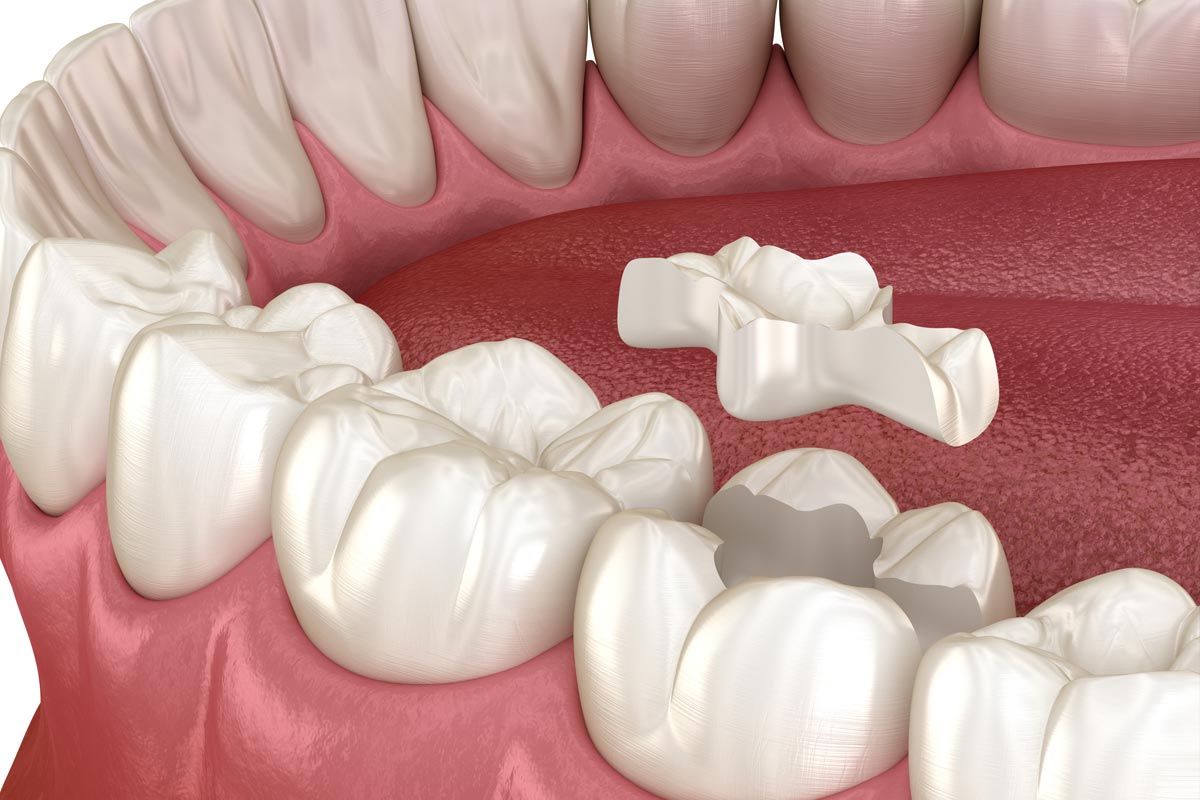 With our own on-site CAD/CAM dental laboratory we are lucky to be able to work closely with our patients to produce tailor made state of the art porcelain inlays to match your natural teeth.
Porcelain inlays are typically used to restore teeth with larger cavities. The materials we use are extremely hard-wearing and very long-lasting.
Because our inlays are produced by our on-site dental lab, we can greatly reduce the time-frame between your initial consultation and final appointment for fitting.
Our friendly and experienced team is dedicated to providing the ultimate routine, cosmetic, or advanced dental service tailored to your individual needs.
Led by Simon Owen, a Clinical Dental Technician with over 20 years experience in the production of naturally aesthetic dentures and false teeth, we are proud to offer a range of advanced and cosmetic dental treatments such as dental implants and same day teeth.